1. Open the Bincentive APP and click on "Sign Up". Fill in the required email address and password and hit the "Sign Up" button.
2. For your security, please complete the puzzle on your screen. 3. Enter your username and mobile phone number. Click "Next" and you will receive verification messages. 4. Fill in the verification codes to complete phone and email verifications. 5. Identify verification is required for product subscription. Next step would be getting verification. 6. Please upload the required documents for identity verification in order. First, you will need to select your nationality and the country of residence that matches your ID card.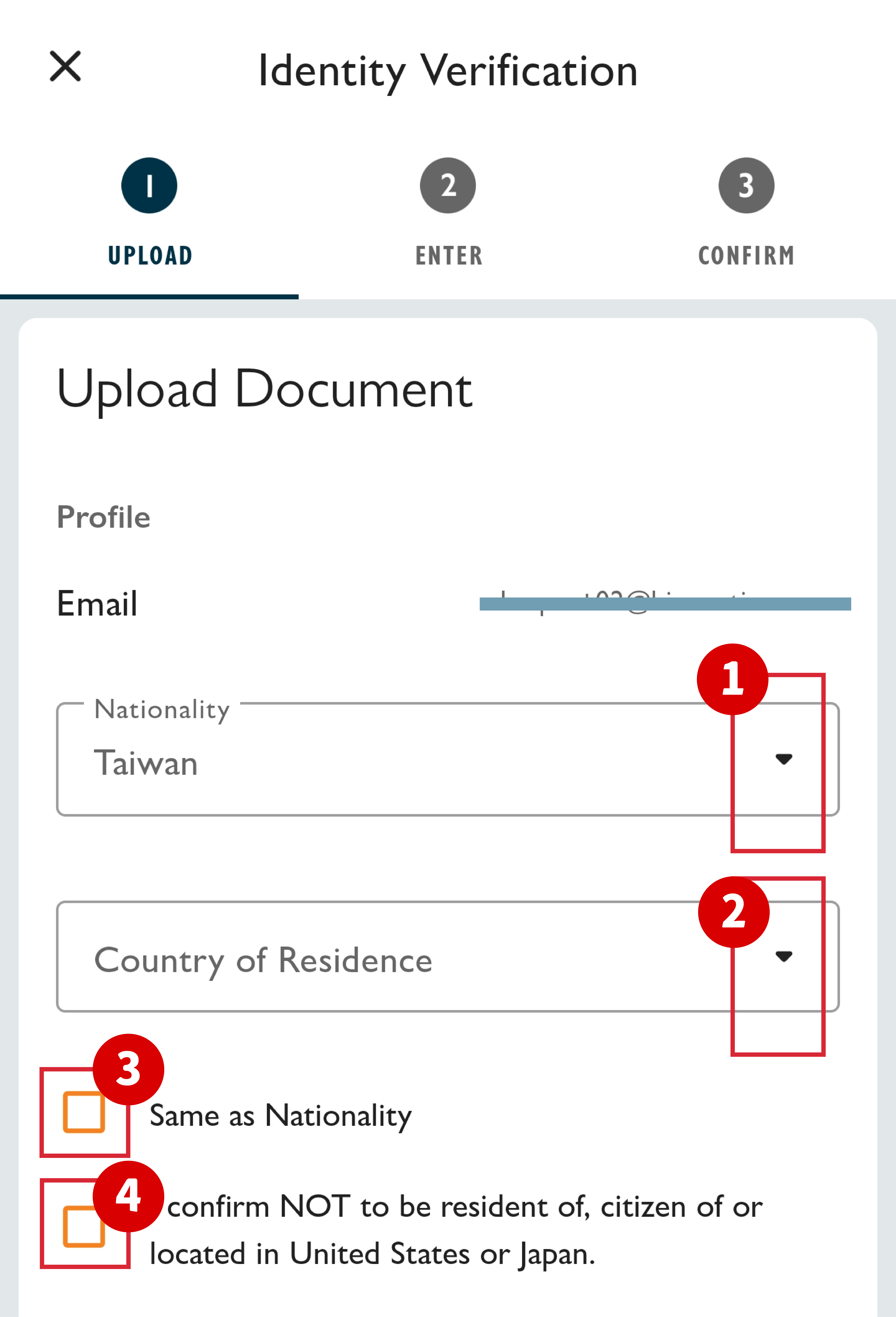 7. Take a photo of the front and back of your ID card for uploading, and upload a selfie of yourself holding your ID card
*Be sure to upload the latest photo of your ID card, and make sure that the information on your ID card is not obscured and that the photo is clearly identifiable. 8. Please choose to upload your driver license, NHI card or passport as a second ID and click "Next" after that.
*The personal information on your ID such as headshot, ID number, and name must be clearly shown.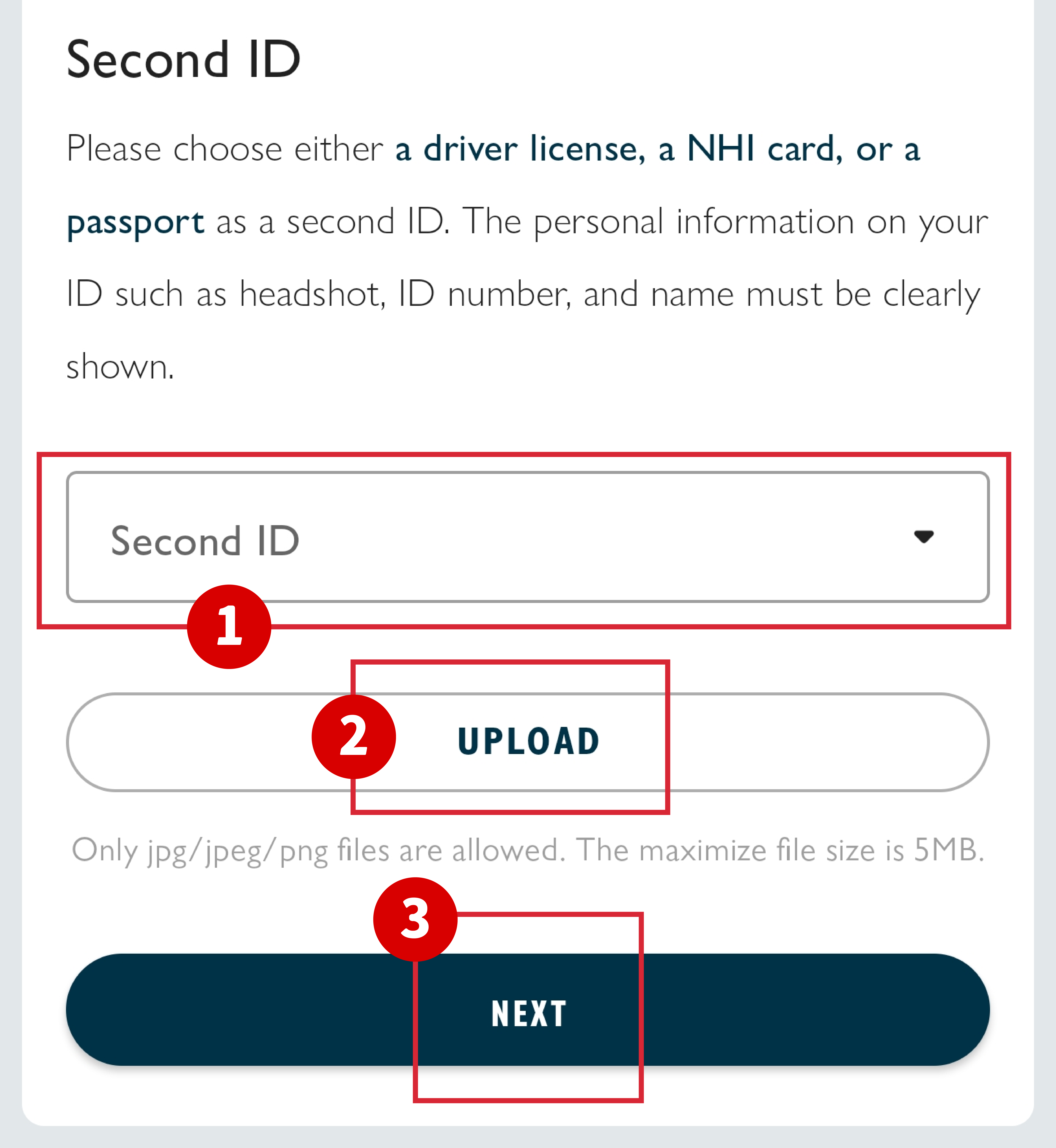 9. Fill in your ID Card Information and click. "Next".
*Please note that the ID card information filled in this step must match your ID card.

10. Double-check all the information you have filled in, make sure it is correct and click on "Next".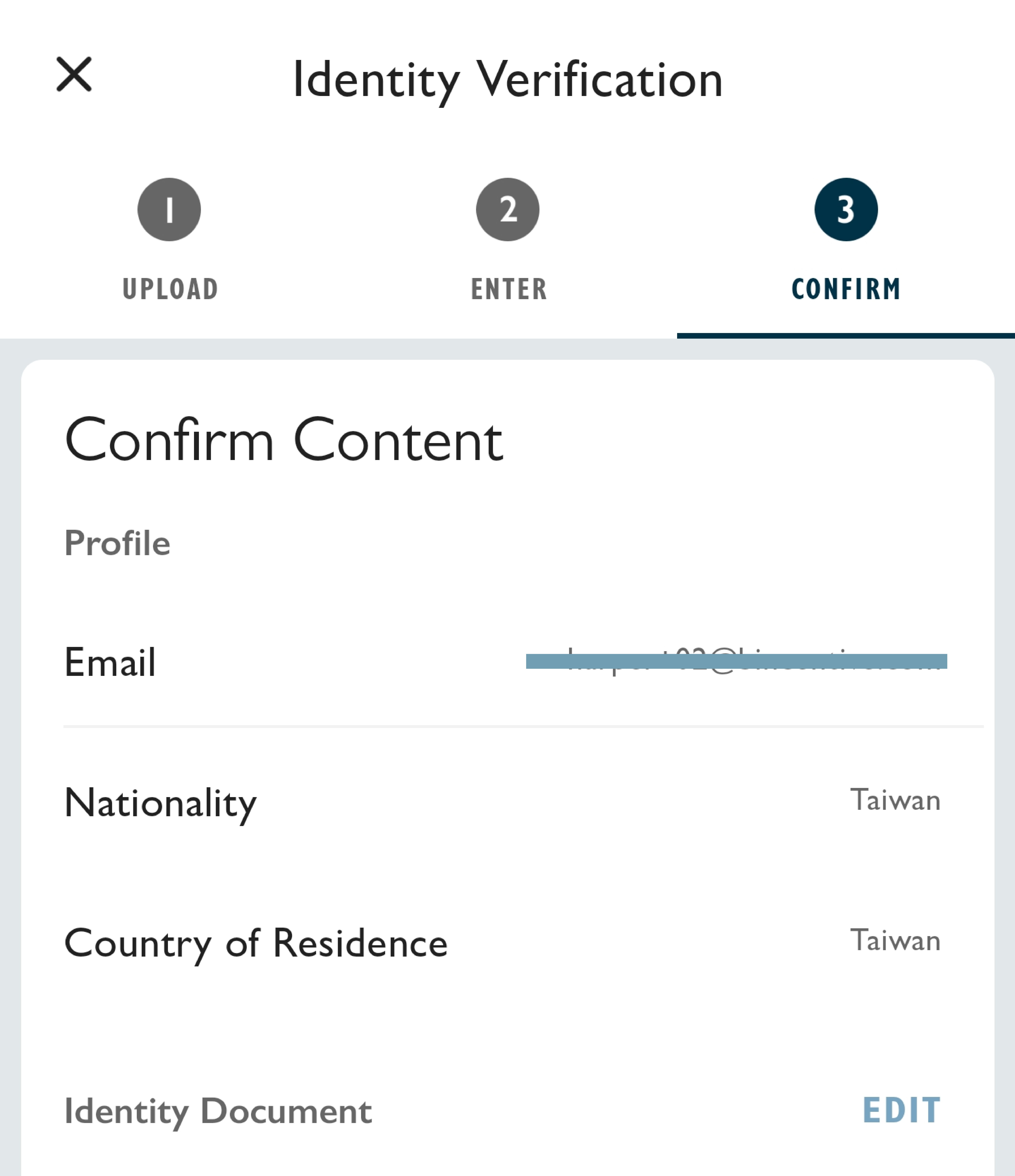 11. Congratulations! You have completed your submission for verification. Bincentive will process your submission within 3 business days and send you the results via text and email.
As a verified level 1 member, you can now freely subscribe to all Bincentive products.