Upon completing registration, you will gain access to your own built-in Bincentive wallet. This wallet allows you to hold and stake BCNT, ensuring both your rights and the traders'. In the event that the strategies you have selected do not net in profits, your BCNT stake would not be deducted.
To understand how depositing BCNT stake works, please follow the steps below.
1. Log on to Bincentive and click on "My Wallet".
Or click on "Deposit more BCNT" when selecting a strategy.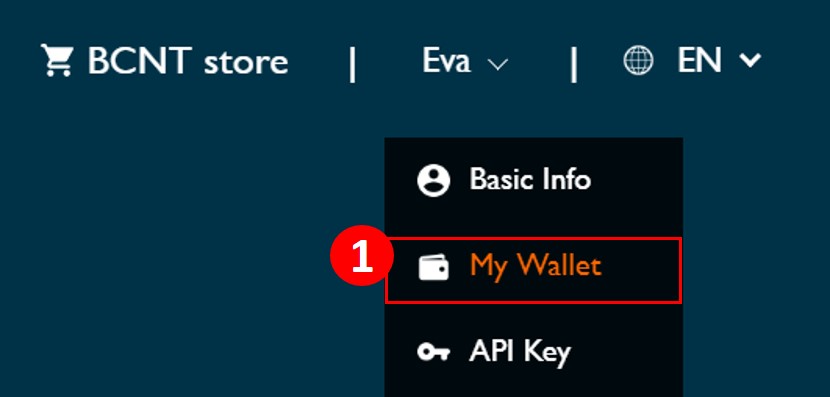 2. Here's your unique BCNT wallet. Deposit BCNT into your account using the address shown on your screen.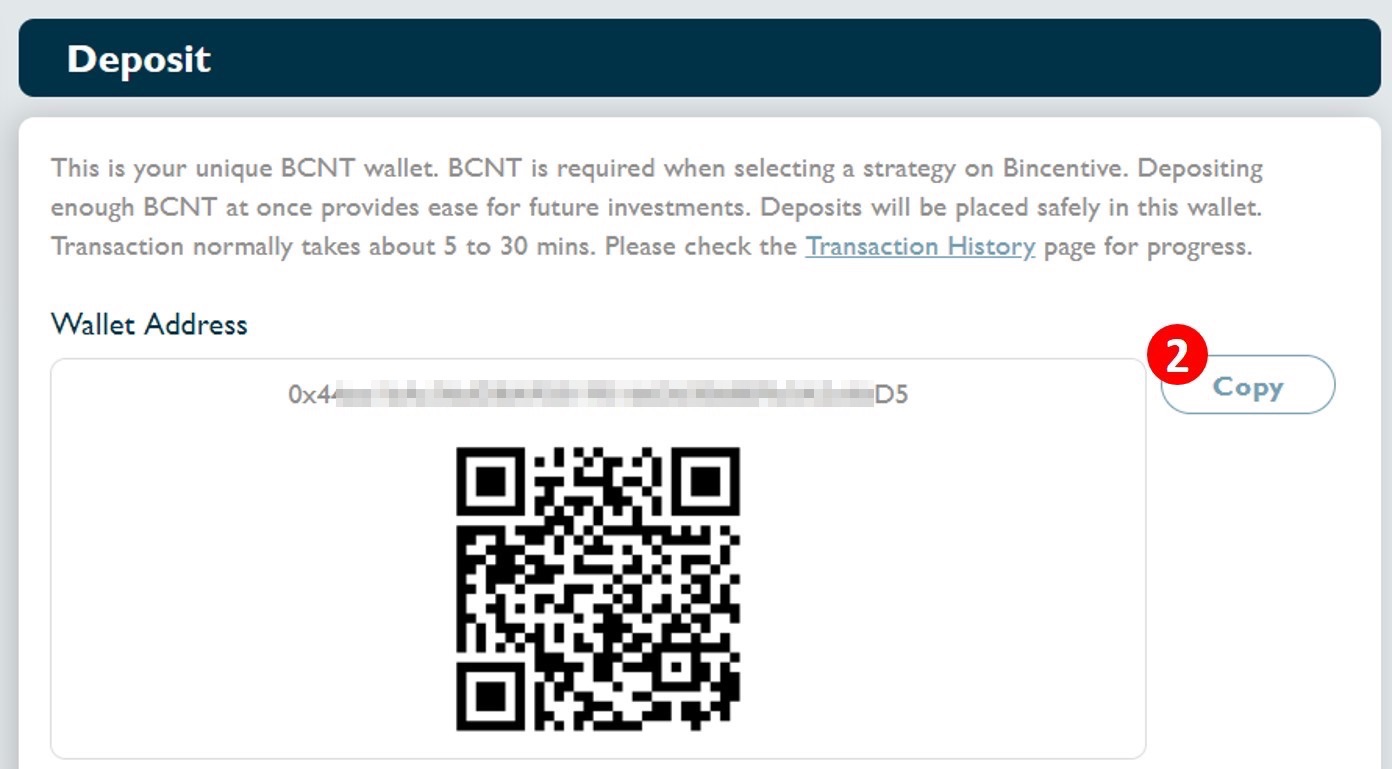 Go to "Transaction History" to view current statuses.

3. Once BCNT has been successfully deposited, the required stake amount will be calculated for you when subscribing to a strategy.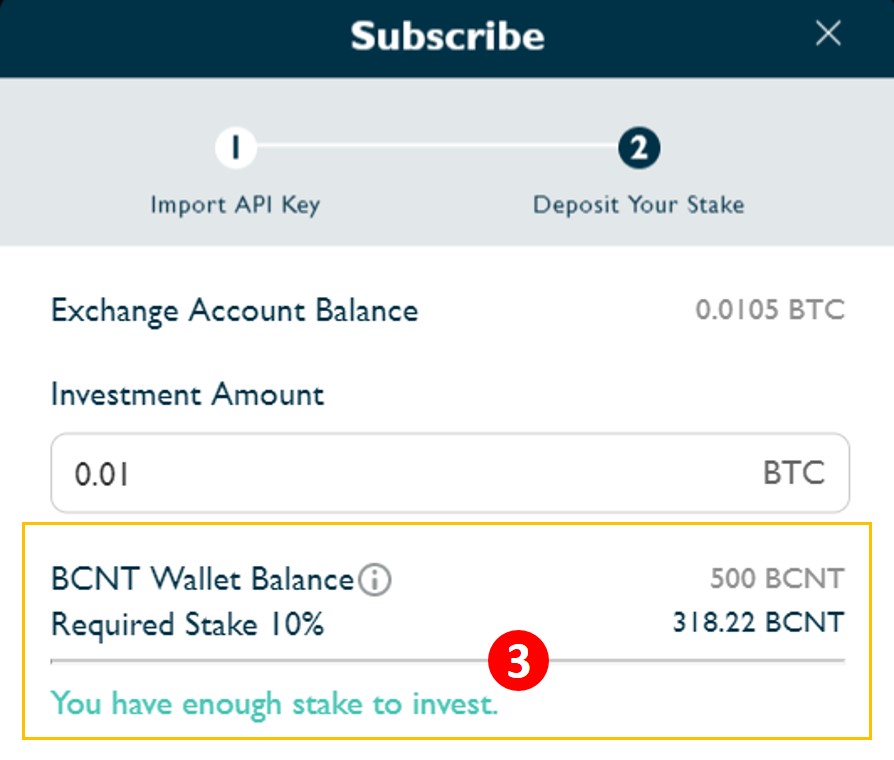 4. Staking successfully means that you have completed subscribing to a strategy. Go to "My Wallet" to check your balance.