1. Log on to Bincentive and click on "Wallet" under your account.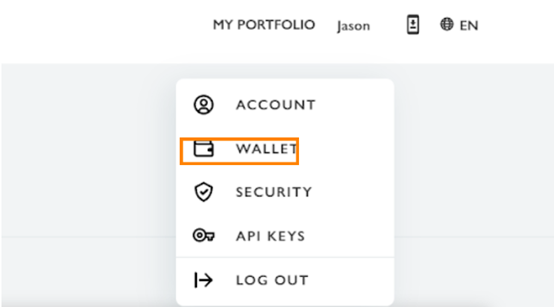 2. Select "USDT" on the left and confirm you are depositing ERC-20 or TRC-20 tokens. You will lose your tokens if you select incorrectly.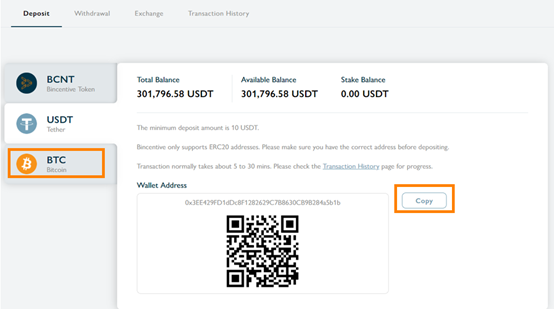 3. Once USDT has been deposited, click on "Transaction History" for details.

4. Once the status indicates "Completed", click on "Exchange" to convert USDT for BCNT.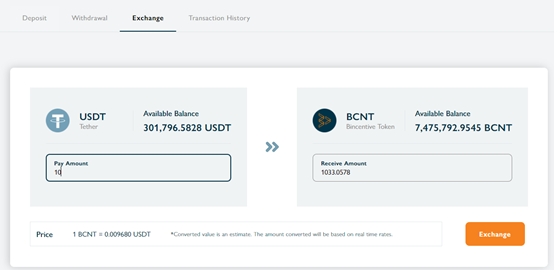 5. See "Exchange History" for your records.

Note: Bincentive's built-in wallet currently only supports exchanging USDT for BCNT. You will not be able to exchange BCNT for USDT.