1. Log on to Bincentive and click on "Wallet" under your account.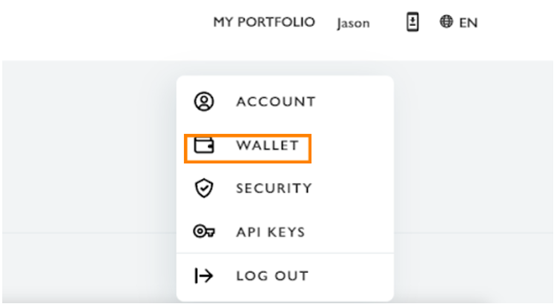 2. Select "USDT" on the left and confirm you are depositing ERC-20 tokens.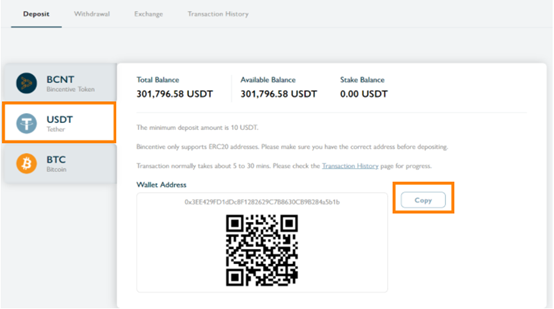 3. Go to the wallet where you want to withdraw USDT, enter the address copied in step 2, and complete the withdrawal.
4. See "Deposit & Withdrawl History" for progress.