1. Log on to Bincentive and click on "Wallet" under your account.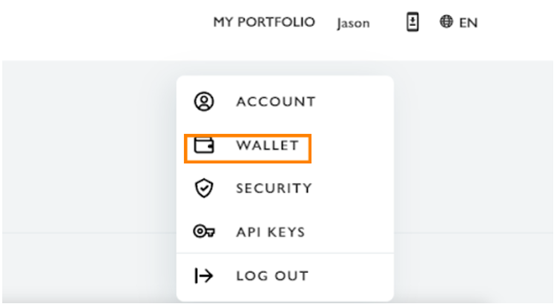 2. Select "USDT" on the left and confirm you are depositing TRC-20 or ERC-20 tokens.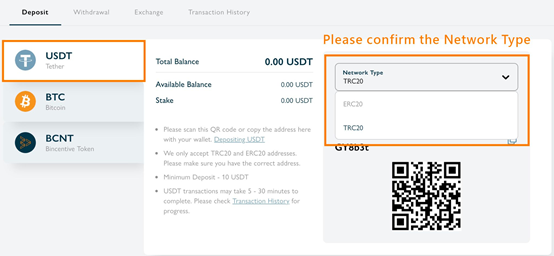 3. Select "Network Type" and copy the address.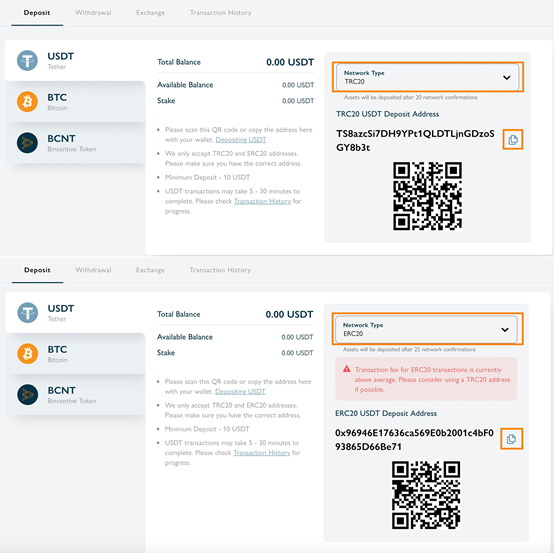 4. Go to the wallet where you want to withdraw USDT, enter the address copied in step 2, and complete the withdrawal.
5. See "Deposit & Withdrawl History" for progress.