1. Authenticator code has expired.
To ensure the security of the 2FA mechanism, all authenticator codes expire within a short period. We recommend that you wait for a new code to appear before promptly entering it.
Expiring codes on Google Authenticator will have a disappearing pie-shaped indicator along with red text.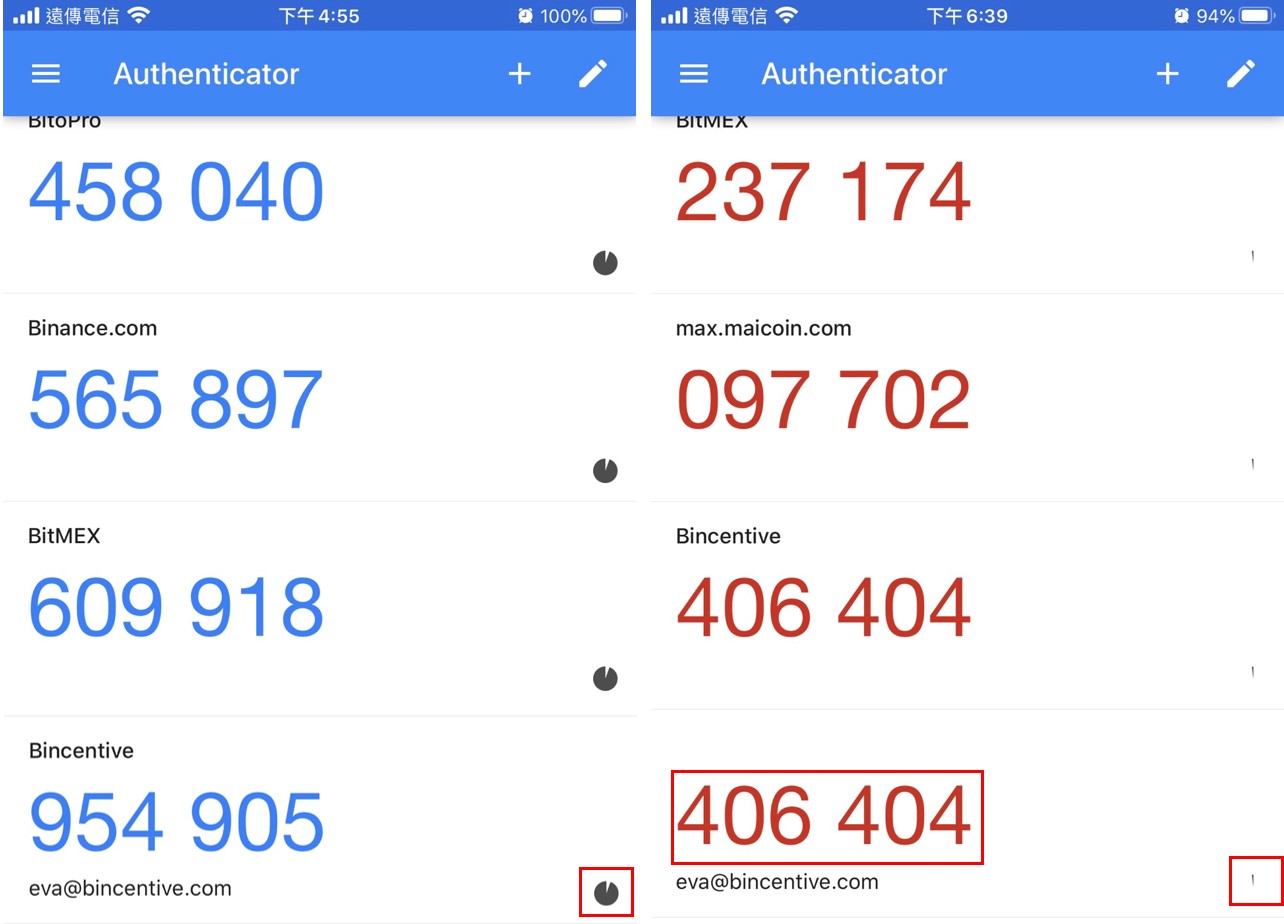 Expiring codes on Authy will have a clear countdown in seconds.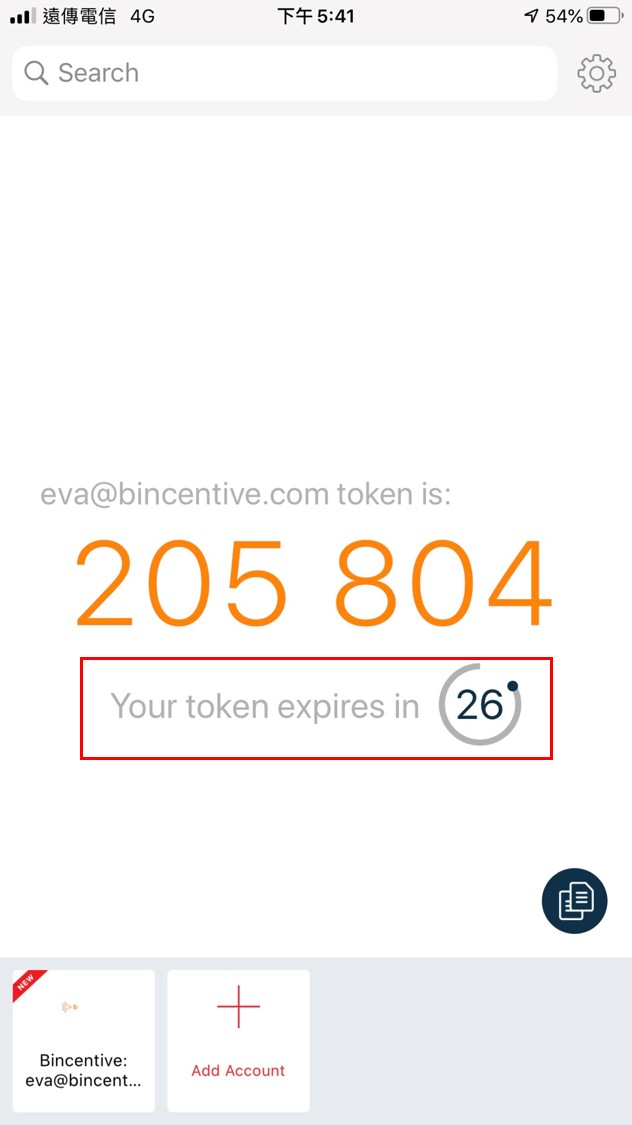 2. Invalid account
2-1. Please make sure the code you have entered is tied to Bincentive.
2-2. Confirm the Bincentive account associated with the Authenticator is the correct one.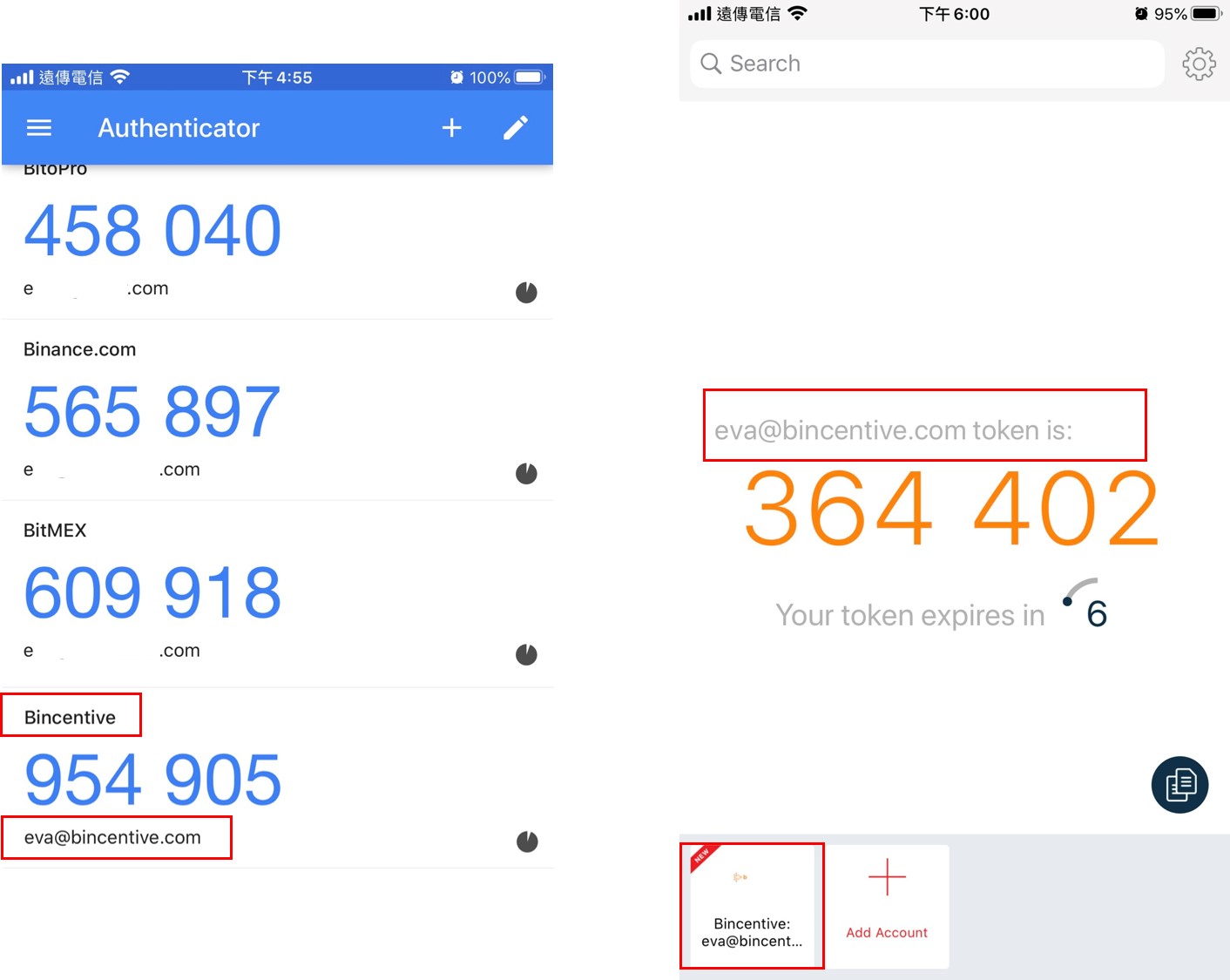 Please reach out to Bincentive's support team if none of the above solves your issue.