Binance is updating its API service and you may be affected -
1. Please complete account verification on Binance before 2021-08-23 00:00 AM (UTC). Your API keys will be invalidated if account verification is not completed by the deadline. This affects your connections to our smart trading products.
https://www.binance.com/en/support/faq/360027287111
2. For future reference, API creation on Binance will require both account verification and IP whitelisting so that the permission of "Allow Spot and Margin Trading" is permanently valid. If IP whitelisting is not set, the permission will only stay valid for 90 days.
The following steps will create a Binance API key with IP whitelisting -
Click "Edit restrictions", and select "Restrict access to trusted IPs only (Recommended)" under IP address permissions.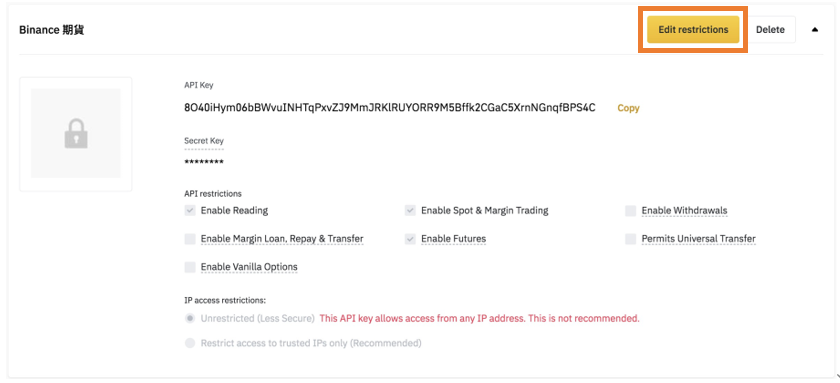 Enter the following IP "3.36.68.195 13.209.72.12 13.124.8.84 52.79.109.32".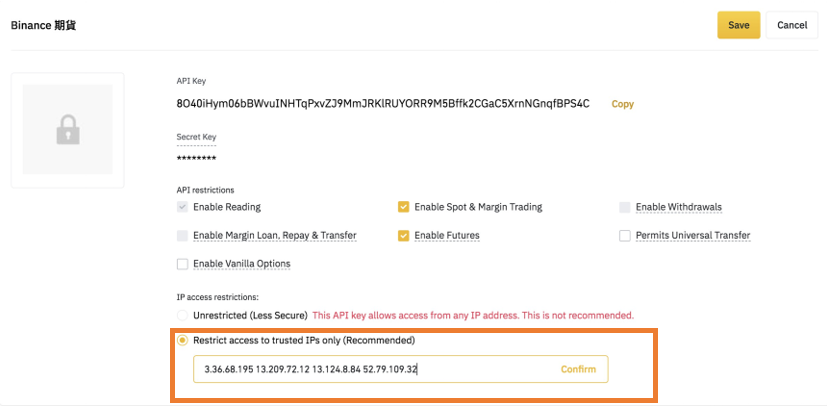 Lastly, enter the Google verification code and hit "Submit".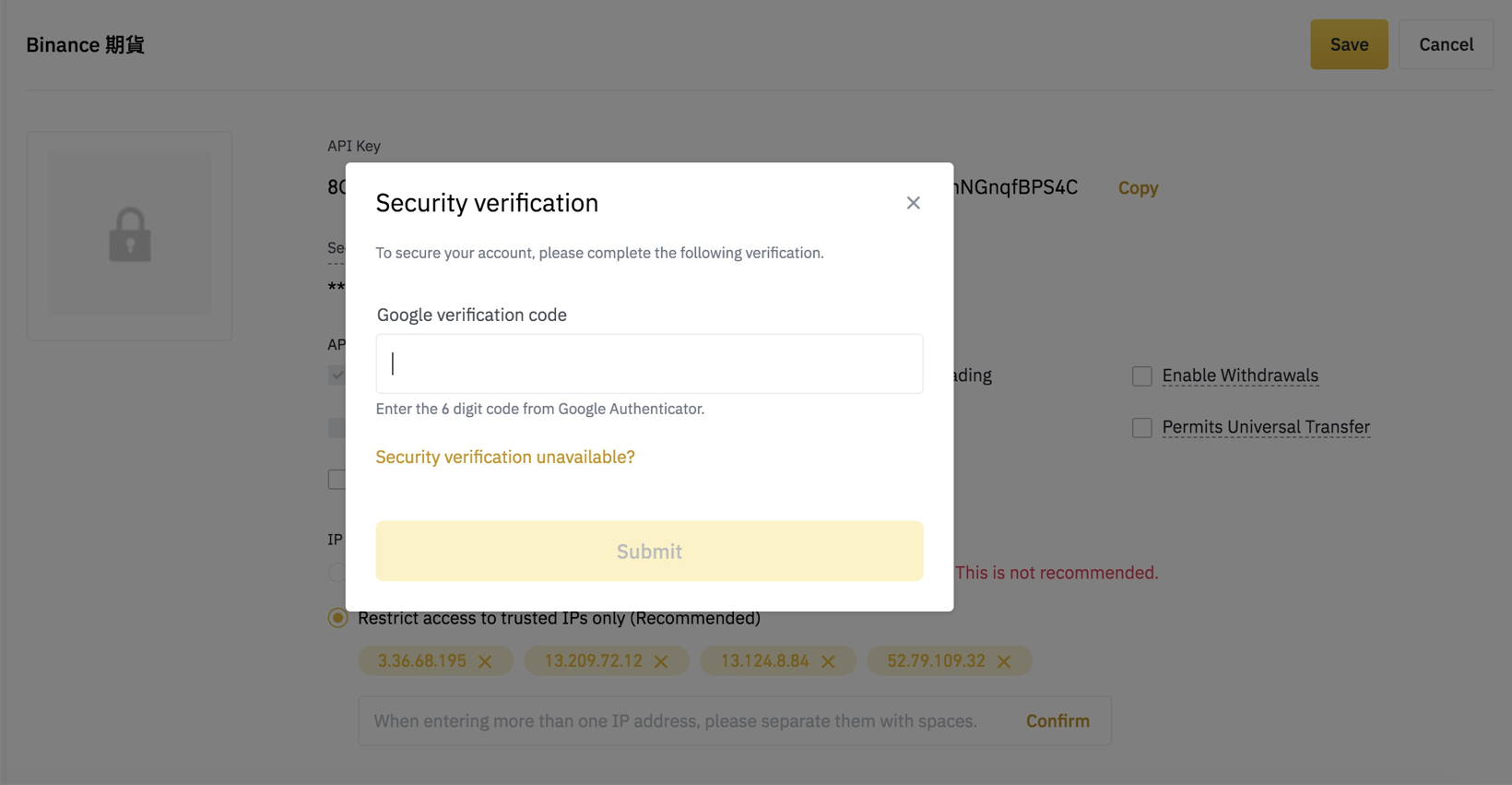 Related announcements on Binance -
https://www.binance.com/en/support/announcement/654c092a2a2347bdb5ccd6faa0c6c039
https://www.binance.com/en/support/announcement/11e4c2f44e7a47b9b5fc0e479c0b256f