1. Log on to your account during a Fixed Income - USDT/BTC subscription period.
2. Select Fixed Income under the dropdown menu.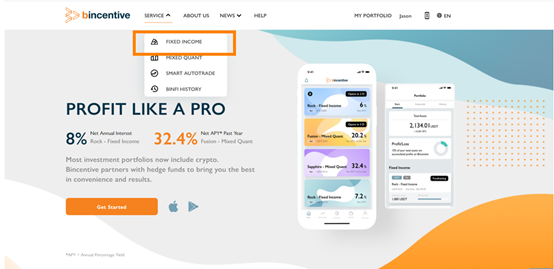 3. Enter the "Fixed Income - USDT/BTC" page and click on "Subscribe" (the figure below refers to Fixed Income - USDT).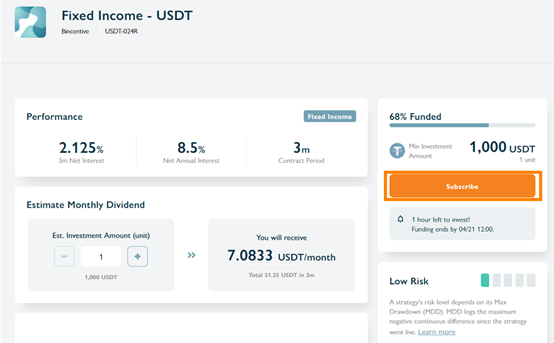 4. The system defaults to the minimum subscription of 1 unit. After you confirm the number of subscription units, the system will deduct the amount from your wallet balance.
If your wallet balance is insufficient, please visit your wallet to deposit USDT.
Agree to the User Agreement and confirm whether you would like to enable auto-renewal. Hit "Subscribe" to finish.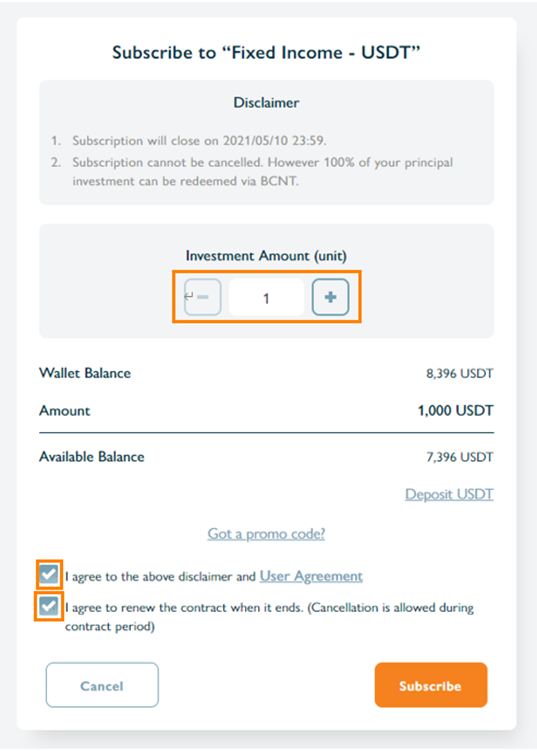 5. You have completed your subscription. Visit "My Portfolio" anytime for the latest details.